Hebei Boya Metal Products Co .,Ltd was founded in 2008. From a sole operation of domestically produced high-quality iron products, to export of high-quality iron products, to the independent design and development of high-quality material products with distinctive personality and unique product styles. Become a company that integrates product development, independent production and sales, has a large scale, has a good reputation in the market, is a comprehensive high-quality iron operation and high-tech project company.
The company produces all kinds of wrought iron flower stands, stairs, fences, all kinds of villa doors and other professional manufacturing and research and development of iron and aluminum products. From design development to sales, our company adheres to the concept of "wrought iron is the popularization of art" and is committed to wrought iron. The dissemination and promotion of products meet the diverse needs of aesthetic and cultural values. At present, it is a leading enterprise in the powerful building materials and steel industry in Hebei Province.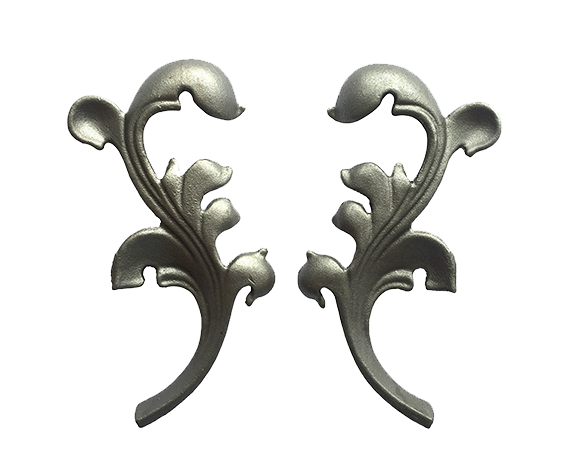 Iron art has a long history. Our outstanding top iron art designers make full use of the wisdom of the Chinese to control the essence of western traditional craftsmanship, so as to create every perfect curve, every precise angle, every unique shape. , So that it can be seamlessly matched with your ideal home environment, can be called decorative iron art boutique.
After more than ten years of progress and accumulation, Boya Iron Art has a design, technology, process and management backbone team combining old and middle-aged youth, professional support, ideal, passion and development capabilities; products have been successively Entering major landmark projects such as Hong Kong, Dubai, Shanghai Disneyland, etc., so that its style of ironwork is fully demonstrated; all of this has made Boya Ironwork's hard and soft power accordingly improved.
In order to promote the iron culture of the Chinese nation for thousands of years, Boya Iron Art is committed to the research and development of new products and processes. In 2011, while ensuring that Boya Iron Art's traditional fine products continue to be inherited, it has developed new iron art products and passed the China Iron and Steel Association. Surely, Boya Iron Art has introduced advanced production lines to solve the old problem that has always plagued the development of the iron art industry. The lack of human resources has liberated this labor-intensive industry and further improved it. Boya Iron Art's popularity and brand influence in the market.
Pursue the unity of design, cost, weather resistance, durability, durability and safety in innovation, focus on strengthening the research and development capabilities of process optimization, rust and corrosion protection technology and creative design, and combine with domestic and foreign industries and enterprises to actively promote the iron art of our economy Development and stereotypes; actively develop scientific and technological means that help to improve the weatherability of China's iron products, and improve the core competitiveness of the market; and strive to improve and implement the standards of the iron industry.
The company is mainly engaged in the research and development, production, processing, installation, wholesale and import and export of metal products, household items, gardening supplies and their supporting products. Professional manufacture of various specifications and styles of cast iron wrought iron fences, high-end parking sheds, rain sheds, sprayed plastic guardrails, wrought iron gates, balcony railings, wrought iron stairs, wrought iron balconies and other series of products. A sense of history.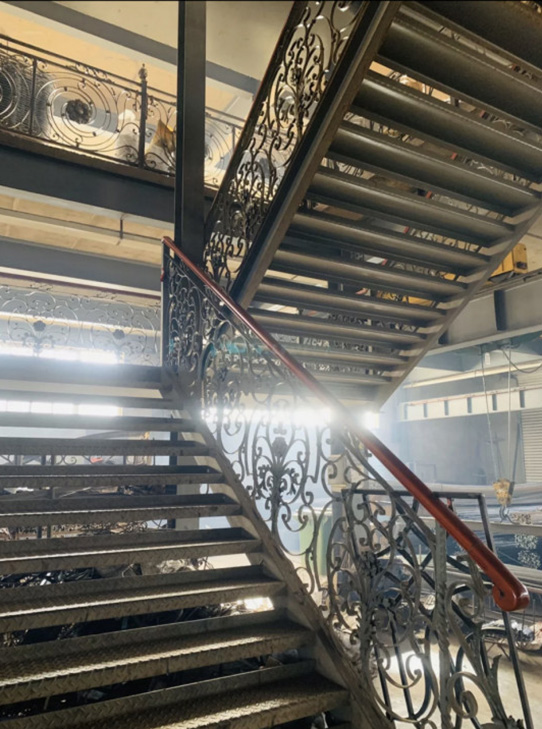 All products in our factory are independently developed, manufactured and installed, with our own intellectual property rights, high quality and craftsmanship.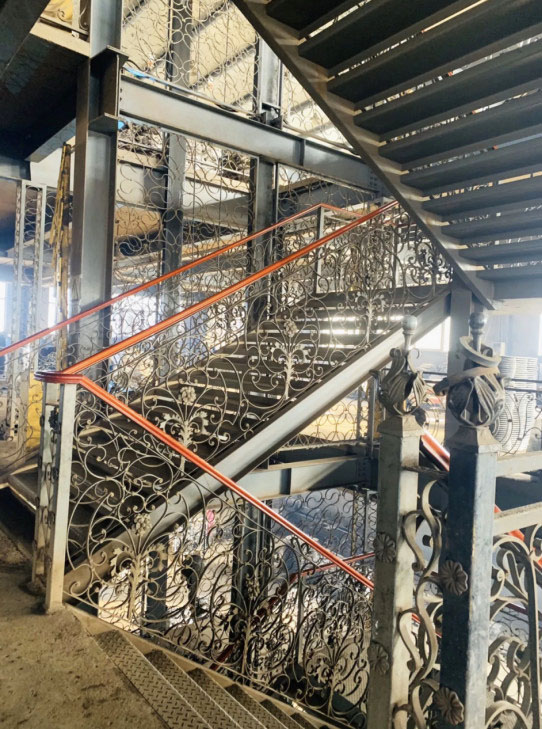 Wrought iron processing, wrought iron processing plant The main process flow of wrought iron is mainly divided into several major steps: forging, rolling, welding, surface treatment and art processing. Most wrought iron products are not only security products and anti-theft products, but also artistic products that decorate and beautify the environment. Therefore, in the production process, on the one hand, it must reflect the beauty and artistry of the product, but also pay attention to the firmness and durability of the product. The process from raw materials to products is called the process flow. The wrought iron production generally includes rolling, lofting, blanking, forging, flower making, riveting, assembling, grinding, cladding, spraying, painting, packaging and other processes.